A Simple Genius Trick For Unclogging Your Shower Drain
Stay away from store-bought chemical drain cleaners. They damage your plumbing pipes.
Posted 06:14 June 11, 2019
Last Updated 05:24 October 03, 2019
← All Articles
This simple trick will unclog shower drains that aren't too severe. Best of all, no chemicals are used and you won't damage your plumbing.
What you need:
A screwdriver, a plastic zip tie, scissors, white vinegar, baking soda and a washcloth.
Step 1:
Remove the drain cover. Use a screwdriver if necessary.
Step 2:
Clean out any initial gunk with your fingers. Use rubber gloves to protect yourself from any harmful bacteria.
Step 3:
Use a pair of scissors to cut notches into the plastic zip tie. Next, insert the zip tie into the drain and flick your wrist to catch hair. Pull it out. Get grossed out and then repeat the process until you come up with a clean zip tie.
Step 4:
Pour one half cup of baking soda down the drain. Next, pour one half cup of white vinegar into the drain and cover it with a wet washcloth. Let it bubble for 10 minutes. Remove the washcloth and then rinse the drain with boiling-hot water.
This simple process will unclog shower drains clogged with hair.
Still need a plumber? Contact the professional plumbers here at All Trades. We service Las Vegas, Henderson, Boulder City, and most parts of Clark County, Nevada. We offer fast, same-day service. Our professional plumbers are standing by to help you.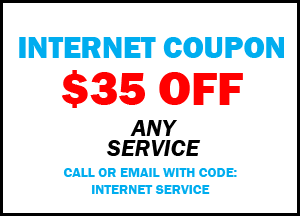 ← All Articles