New Air Conditioner Installation
Service in Las Vegas, Henderson, and Clark County Nevada
All Trades is ready to install your new air conditioning unit. A new unit is a big decision. We're here to help you through the entire process and make it as easy as possible. Whether you're looking for a high SEER high efficiency unit or a budget unit, we'll give you options. You'll have choices. We won't push a decision on you like so many other companies do in the Las Vegas area.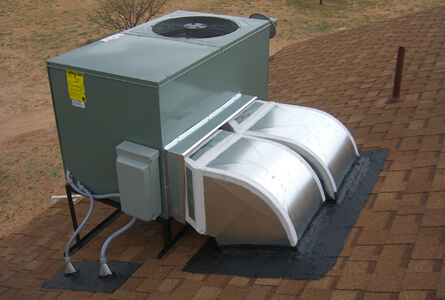 If we think a repair is a better solution than a new unit, we'll tell you. We service all types of units. If it can be fixed, we can fix it. But sometimes a new unit is just the more economical choice in the long run. We'll provide you with all the information necessary to make an informed decision. A decision that is right for you.
Be very cautious of a company that is willing to provide you with a quote before visiting your home. The company should check your existing AC unit and examine the size of your home. If they do not, they are not doing the necessary homework and do not have your best interests in mind. They will just look to sell you a pre-determined installation package.
We love our customers. We love happy customers. We want to do right by our customers. Contact us today and find out why our customers keep coming back to us for all of their air conditioning and plumbing needs.