Plumbing Services
Serving the greater Las Vegas, Henderson, & Clark County Nevada areas
Plumbing problems never happen at a convenient time. You need a plumber now. Tonight the entire family is coming over for dinner and you have no water. Contact All Trades and we will dispatch a technician right away.
Plumbing systems in a home can be very sensitive and require frequent maintenance and service. If left unattended,
small problems grow into larger problems
that require extensive and expensive service. We offer rapid response and can take care of most problems on the same day. Our highly trained technicians provide you will high quality work and service.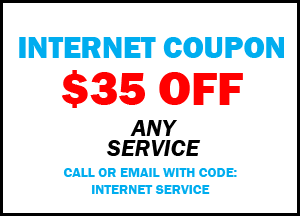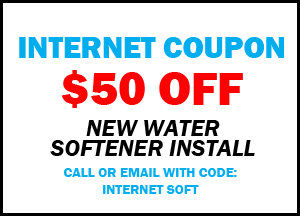 DRAIN CLEANING
You have drains that are running slow or are totally
clogged
. Our technicians have the newest professional equipment and can get your drain headaches fixed. No job is too big or too small.
HYDRO JETTING
Our
Hydro Jetter
clears and cleans drain lines by spraying out 18 gallons of water per minute at 4000 PSI. It can clear almost any kind of blockage including tree roots, built up sentiment, and all kinds of grease and food particles. The inside lining of your pipes are cleaned and they are returned to their full diameter. The result is an increased drainage flow rate.
PIPE VIDEO INSPECTION
Our color video equipment can find out where your problems are. We examine the inside of your lines and search for breaks and blockages. By finding the exact source of the problem, we can minimize excavation areas and limit the damage done to your property.
LEAK DETECTION
Our sophisticated
leak detection
equipment can find leaks on your property. Whether it's a slab, pool, spa, or any other type of leak, we can find it.
GAS LINE REPAIR AND INSTALLATION
Gas leaks are extremely dangerous. Our equipment can detect leaks that are too small to smell. If you're tired of refilling propane tanks for your backyard grill, we can
run a natural gas line
and you'll never have to refill a propane tank again.
PLUMBING FIXTURES REPAIR & INSTALLATION
Sinks, tubs, showers, toilets, garbage disposals and more. We can repair or replace any type of plumbing fixture.
SEWER LINE REPAIR & REPLACEMENT
When your main sewer line fails it's a major problem. Our expert technicians can quickly diagnose your problem and get it fixed. Our
trenchless repair
solutions can avoid costly and destructive excavation.
WATER HEATERS
We work with all manufacturers. We can repair or replace your
hot water heater
. If you're looking to increase your energy efficiency and savings, we can install a new tankless hot water heater sytem.
PIPING REPAIR & REPLACEMENT
Whether you have brass, copper, cast iron, stainless steel, or any other kind of pipe, we can repair or replace it.
WATER PURIFICATION AND SOFTENING
Las Vegas, Henderson, and Clark County are known for their hard water. We install water filtration, water purification, and
water softener
systems.