Backflow Testing, Repair, and New Installation
Protect your drinking water
All Trades has the expertise, knowledge, and experience to handle service on all types of backflow devices. We perform new backflow installation for broken or stolen backflows, as well as provide backflow cages to protect your backflow unit from theft. We guarantee we will meet all regulatory requirements by the State of Nevada and Clark County.
We Offer:
• The most competitive Backflow Testing prices in Clark County, Nevada
• On-Time Appointments
• Commercial and residential service
• Fast response time and same day service
• Highly trained technicians
• Licensed and insured professionals

Whether your system is simple or complex, we can handle it. Common backflow work includes:
• Cleaning and flushing your system
• Installation of new seals and springs
• Check all valve assemblies
• Inspection of pressure vacuum breakers
• Test backflow prevention with reduced pressure

After you contact us and schedule service, our highly trained professionals will arrive in a stocked truck ready to work. Our number one goal is customer satisfaction. We provide fast and affordable service.
What is a backflow device?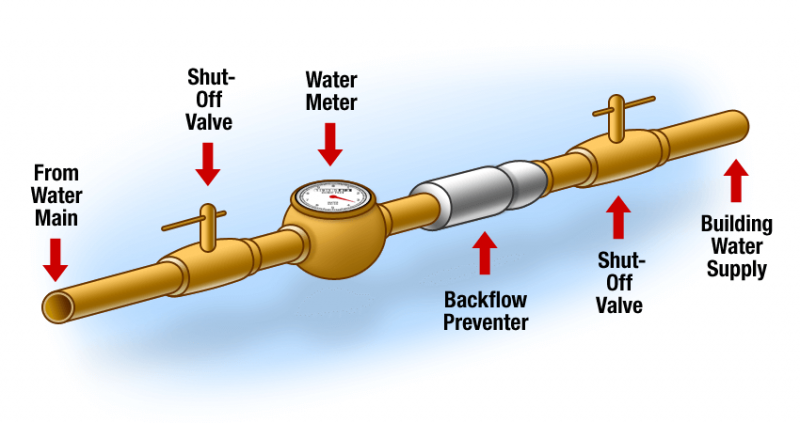 A backflow device (sometimes referred to as a RPZ valve) is used to protect your drinking water and the city water supply from contaminants. They are required when a home or business has an irrigation system, fire suppression system, or other system that can easily introduce contaminants into the water supply.
When pesticides or fertilizers are used in gardens or lawns, they can enter the irrigation system. A backflow device prevents the pesticides and fertilizers from "backing up" into your drinking water. Keep your drinking water safe by having your backflow device regularly tested and inspected. Regular testing is required by state law. Backflow devices protect your drinking water, and the drinking water of all Nevada residents.