HVAC Repair and Preventative Maintenance
The value of air conditioner preventative maintenance
Posted 07:42 April 29, 2017
Last Updated 08:45 November 17, 2017
← All Articles

Homeowners and business owners often struggle with the decision to schedule
preventative maintenance
. Your HVAC unit, just like your car or any other complex machine, requires routine maintenance. If you decide to skip it in order to save a little money, you risk costing yourself more money in the long run.
Air Conditioner Lifespan
Routine maintenance
makes sure your air conditioner has the longest possible lifespan. Over time your unit will accumulate dirt, dust, and other debris which makes your unit work harder and longer. A unit that is always running will have a greatly reduced lifespan.
Energy Efficiency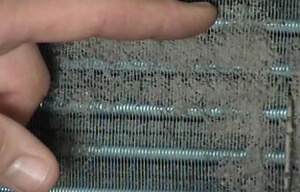 HVAC units use a lot of energy. That dirt and debris build up makes your unit work longer and you will pay more in utility and energy costs. Preventative maintenance keeps your air conditioner operating at its peak efficiency and will help keep your energy costs down.
Small Problems
HVAC units rarely just fail completely. They usually have small problems that turn into large problems, which in turn results in unit failure. Preventative maintenance will often catch these little problems that over time will escalate and risk the health of your air conditioner. You can greatly decrease the chance of having an expensive costly repair down the road.
Air Quality
HVAC units, air conditioners, and furnaces are the number one cause of decreased air quality in the home. Health risks resulting from pollen, fungi, bacteria, and allergens are more likely. Your family can develop eye, nose, and throat irritations, asthma attacks, and other flu-like symptoms. Preventative maintenance will help keep the air quality in your home high.
Scheduling
HVAC units never fail at a convenient time. They stop working at the worst possible time for you. They tend to fail when under heavy load, when it is hottest outside.
If your unit fails, it won't be the only unit to fail. Hundreds, maybe thousands of other homeowners across the Las Vegas, Nevada valley will have their units quit too. They'll be calling up air conditioner repair companies. When you try to schedule your repair, you'll quickly find out repair technicians are in short supply and you will have to wait. It's just like after a big rain in the valley. Everyone with a leaky roof is calling roofing repair companies. Getting one to fix your roof quickly is near impossible.
Conclusion
Preventative maintenance can greatly reduce the likelihood you'll run into any of these problems. You can keep your unit healthy and in peak operating condition. You can extend the lifespan of your air conditioner, reduce energy costs, and improve the air quality in your home. You can help ensure your unit stays running and reduce the likelihood you'll need emergency repairs. When taking all of these factors into account, you can greatly reduce your costs over the long run.
All Trades in Henderson, Nevada specializes in HVAC preventative maintenance. We have decades of experience in dealing with air conditioners and furnaces. We have seen it all and we can fix it all. We work on all makes and models. We service Henderson, Las Vegas, Boulder City, and most areas of Clark County, Nevada. We offer both
one-time service
and
monthly maintenance plans
.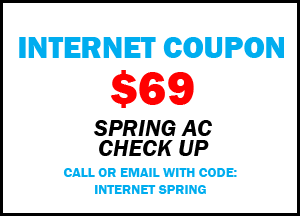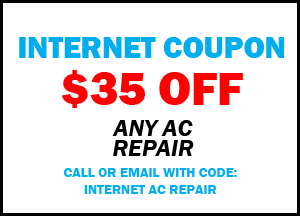 ← All Articles