How To Avoid Frozen Pipes
Even in Las Vegas, Nevada we have to worry about frozen pipes
Posted 09:32 December 28, 2017
Last Updated 09:32 January 26, 2018
← All Articles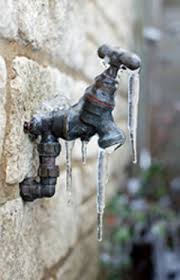 In Las Vegas we're blessed with good weather most of the year. However, each year there is that week or two where is gets really cold at night. Whenever the temperature drops below freezing you have to protect your home plumbing pipes from freezing. Failure to do so means repairs and repairs are rarely cheap. Save yourself some time, money, and hassle and protect your plumbing from freezing.
Pipes Inside Walls That Are Exterior Walls
Pipes that are inside of a wall where one side of the wall is exposed to the outside are particularly susceptible to freezing. The exterior wall gets very cold when the temperature drops. The pipe inside the wall freezes and in some cases, bursts. The result is an expensive repair and additional water damage to the home.
If you know it's going to be very cold overnight, raise the temperature in the room that houses the vulnerable pipe. The increase in room temperature will help combat the freezing outdoor temperature the pipe is exposed to.
If you're building a new home or repairing an existing leak, take the extra step and insulate all pipes that are inside exterior walls. This is not standard practice in Las Vegas. Taking this small step will protect your pipes in the years ahead.
Open Kitchen Cabinets
By opening all your kitchen cabinets during cold periods, you increase warm airflow to areas where pipes are hidden. This small step may be all it takes to prevent some pipes from freezing. Be proactive. Be mindful of when a cold overnight is coming and take preventative measures.
If the temperature is going to be 20 or below, consider raising the temperature of your entire home. Spend a little extra for one night of heating and prevent a possible major plumbing problem in the morning.
Slightly Open Your Faucets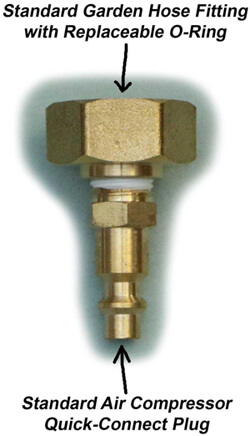 When you are facing an extremely cold night, open all your home faucets, showerheads, and tubs so they just slightly trickle. This small water flow may be just enough to keep your pipes from freezing. If you are leaving for vacation time during the winter, you should drain all your water pipes before leaving. This involves blowing air through your water lines and clearing all the water out. This will ensure your pipes can't freeze while you're away.
Conclusion
Taking a few simple preventative measures can ensure you don't face a major plumbing headache after a cold Las Vegas night. Frozen pipes that burst are a major source of homeowner expense. Not only will you have to repair the broken pipe, you'll have to repair water damage the burst caused. If you're going on vacation and would like
All Trades
to drain your plumbing system before you go, contact us for an easy no-hassle quote and quick service.
← All Articles