How to know when your water heater needs to be replaced
4 quick tips about your hot water heater
Posted 01:18 December 05, 2018
Last Updated 05:21 February 05, 2019
← All Articles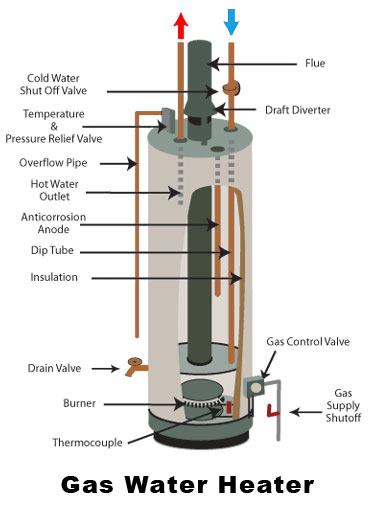 When it comes to HVAC and plumbing, the biggest issue is time. All hot water heaters have a finite lifespan. On average a water heater lasts around 10 years. Some might last longer, some you might replace sooner. But on average, you can expect about 10 years of service from your water heater. You might not think about your water heater on a daily basis, but when you're reviewing your home appliances, your water heater should be at the top of your list.
The water heater is arguably the most important appliance in your home. When it breaks down and stops providing hot water, it's an appliance you cannot do without. If your water heater is already 10 years or older have it examined. If you don't know the age of your water heater, the manufacture date is printed on it. It is such a huge inconvience when your water heater breaks down. Consider replacing it before that happens down.
When you need a good plumber in Las Vegas, Nevada contact the licensed, bonded, and insurance plumbers here at All Trades.
Signs Your Water Heater Might Fail Soon
You Don't Have Enough Hot Water
If your water heater runs out of water quickly, quicker than it use to, it's one of the first signs a water heater is about to fail. Don't brush it off as too many people are using hot water. If the capacity of your water heater has changed, take notice.
Cloudy Water
Is your water rusty or cloudy? This is a telltale sign of corrosion - the inside of your water heater tank is deterioriating. It's only a matter of time before the tank fails and water spills everywhere.
Popping and Rumbling
The most common odd sound you'll hear from a water heater is popping or rumbling. If you hear any kind of weird noises then it's highly likely there is a problem with sediment build up inside your tank. The popping and rumbling sounds are sediment coming in contact with the heating element. As the sediment burns away it makes a lot of noise. Contact a professional and have your water heater flushed immediately.
It's Older
If your water heater is between the 10 years or older, you should start thinking about replacing it. If it is 15 years or older, it's only a short matter of time before it breaks downr. Water heaters only last for a fixed amount of time. If you try to push the system past its limits you'll eventually have a surprise breakdown.
Conclusion
If you're ready to upgrade your unit to a newer, more efficent model (and save some energy in the process), contact us here at All Trades today. All of our work is fully permitted and insured. Waters heater installation in Clark County, Nevada requires a county permit. Let us take care of the entire process for you. We service Las Vegas, Henderson, Boulder City, and most parts of Clark County, Nevada.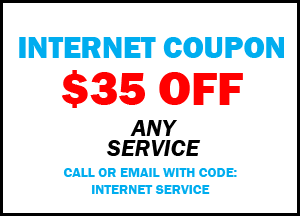 ← All Articles