Hydro-Jetting Explained
Clean out your pipes with high pressure water
Posted 09:03 November 15, 2018
Last Updated 09:27 January 07, 2019
← All Articles
If you are reading this article
about hydro-jetting
, you are either abnormally curious about plumbing techniques or your drains need a good cleaning. Either way, you have arrived at the right place. All Trades in Las Vegas, Nevada offers full hydro-jetting services.
Put simply, hydro-jetting is how qualified plumbers clean out your pipes using high pressure water. Afterwards your pipes are shiny and clean! Hydro-jetting is safe, inexpensive, and very effective when performed by trained professional plumbers. Always make sure you are working with trained qualified plumbers who know how to use hydro-jetting equipment properly.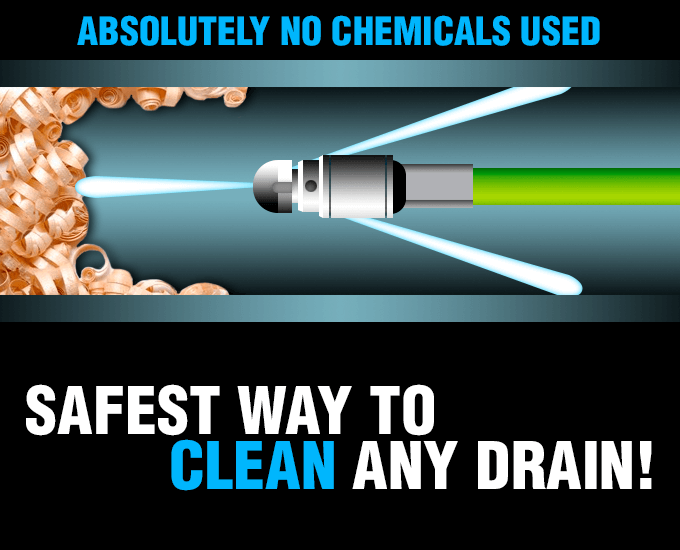 Hydro-jetting can be used to prevent plumbing problems or to solve them. It clears clogs easily and quickly. When hydro-jetting, a qualified plumber uses a thin hose that is attached to a high-pressure water sprayer. The sprayer moves through the pipe, cleaning and clearing every section it passes through. The high-pressure water will clear virtually any clog and it's the best way to clean out pipes that have a lot of internal built-up residue. Hydro-jetting can make your pipes just like they were new again on the inside.
The first step is to contact the fully licensed, bonded, and insured plumbers here at All Trades. If you're having recurring clogs in your plumbing system then it is time to call. Recurring clogs are often an indication of a much more serious problem somewhere inside of your sewage system. Hydro-jetting can be used to clean out your entire plumbing system. Hydro-jetting is a very effective method to clean out your sewer line. Over time the inside of your drain lines can accumulate an internal buildup of scale, residue, sludge, and other debris. Hydro-jetting will scour and clean the inside of your pipes using high pressure water – no chemicals are used.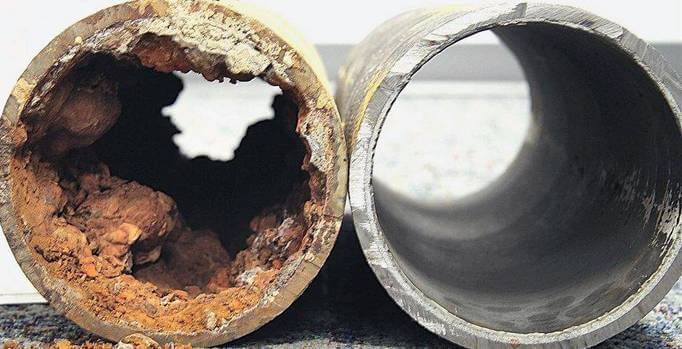 Hydro-jetting can be used to clean virtually any kind of clog or internal pipe buildup. It's great at clearing out pipes blocked or partially blocked by hair, soap residue, grease, sand, and more. Hydro-jetting should only be performed by fully trained licensed plumbers. Technicians wear special protective gear that protects and shields their faces and skin.
For drain cleaning and all of your plumbing needs, contact the professionals at All Trades. We service Las Vegas, Henderson, Boulder City, and most of Clark County Nevada. Our fully licensed, bonded, and insured plumbers are standing by. Contact us today for a no-hassle, no-obligation quote.
← All Articles