Nearly One Million Children In The US Do Not Have Access To Indoor Running Water
It's a shocking statistic to a country as rich as the United States
Posted 07:18 June 03, 2019
Last Updated 05:08 October 03, 2019
← All Articles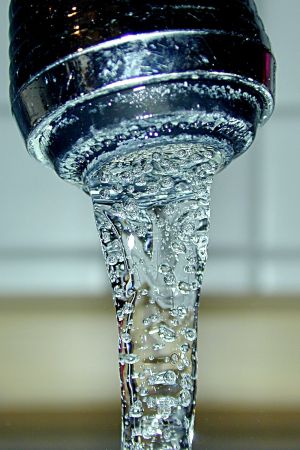 Eliza Ansen is only one-and-a-half years old, but she doesn't live in her home with her family. That's because her house, near Flagstaff, Arizona, doesn't have clean running water. Without clean water, she could get sick or even die.
When she was just four days old, Baby Eliza was diagnosed with Microvillus Inclusion Disease (MID). It's a very rare digestive disorder. Soon after her diagnosis, she was scheduled for a vital small intestine transplant. But her surgery was cancelled at the last minute when the transplant center discovered that Baby Elisa's home didn't have running water.
The transplant center's decision shocked her parents, who thought their daughter wouldn't live much longer without the transplant. They quickly scrambled to find a healthy place for Eliza to live. They needed to get her back onto the transplant list.
Over the past 18 months, Baby Eliza has lived in a medical care facility in Phoenix. It's seven hours round-trip from her family in Flagstaff. For now she's safe and well cared for, but her parents only have time to visit her twice a month. They missed Baby Eliza's first word. They missed her first tooth. They missed the first time she said "momma", she said it to her day nurse.
Once Baby Eliza's surgery is completed, she still will not be allowed to return home. Not until her home has an indoor water tap and working toilet.
Baby Eliza isn't an isolated case. Nearly a million children in the United States still do not have running water at home. While most Americans can't imagine a life without indoor running water, family's like Eliza's live this way each day. Water poverty keeps American children from going to school, from playing with classmates, and from living with the family that loves them.
Every American child should have access to clean running water.
← All Articles