Solve Simple Kitchen Sink Problems
Handy do-it-yourself tips for the handy homeowner
Posted 08:12 October 21, 2019
Last Updated 09:07 January 05, 2020
← All Articles
Everyone ends up with a clogged kitchen sink once in a while. There are a few things you can try before you calling a professional plumber.
The first tool of choice is a toilet plunger. Over 80% of home clogs can be cleared with a simple toilet plunger. It uses suction and pressure to loosen a clog. To make your job easier, coat the outer rim with petroleum jelly.
It's called a toilet plunger, but it can be used on any drain where it makes an air-tight seal before plunging.
Plunger
would be a better word for this perfect home tool.
Start by placing the plunger over the drain, making sure the bowl or sink is filled with some water. Vigorously work (plunge) the plunger up and down several times. When the clog has been removed, water should rush out of the sink.
Avoid using chemical drain cleaners. They often do more harm than good to your plumbing. Also be careful with things like coat hangers and make-shift snakes. They might work, but you might also puncture a weak pipe, causing a most costly repair.
If a plunger doesn't work, check the U-trap. This is the part of the pipe that is shaped like a
U
. It is located under the sink. Sometimes there isa= a plug that you can unscrew with a wrench. Other times you'll need to remove the entire trap. Be sure to have a bucket to catch excess water. Take a piece of wire and carefully scrub out the inside of the trap.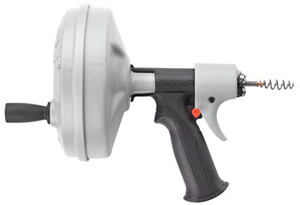 If the clog remains after cleaning the trap, the clog is inside the pipes beyond the trap. Next you can try a simple snake to reach and clear the clog. If you are unable to clear the clog, professional hydrojetting is your last (and best) option. The professional plumbers here at All Trades offers complete
hydrojetting
service. We offer fast, no-hassle, Las Vegas valley-wide service calls. Our fully guaranteed work comes with peace of mind. You'll know the job was done right the first time. We service Las Vegas, Henderson, Boulder City, and most parts of Clark County, Nevada.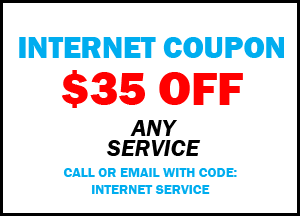 ← All Articles