Tankless Water Heaters
What homeowners need to know
Posted 03:31 March 18, 2019
Last Updated 06:21 May 08, 2019
← All Articles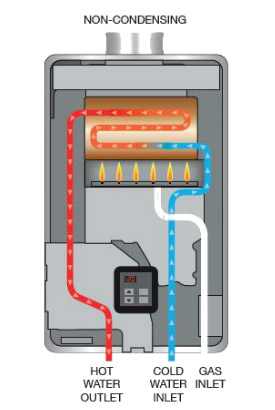 For the new and next generation homes, greater reliability, lower operating costs, and environmental-friendliness are the name of the game. This is leading architects, engineers, facility owners and managers to leave no stone uncovered in their search for the best possible ROI (return on investment). When it is considered that water-heating systems typically are second only to HVAC systems in energy consumption terms, Small gains in efficiency combined with cuts in operating expenses related to water heating can have very large impacts on a facility's bottom line. For this reason, tankless water-heating systems are gaining in popularity.
Tankless water-heating systems
offer a number of advantages over their conventional (tanked) counterparts. Water stored in a tank water-heating system must be maintained to at least 140°F to prevent Leginonella bacteria from growing. Additionally, a tanked system requires a mixing valve (the combining of hot and cold water) to prevent scalding. In short, water is heated to 140°F, stored at 140°F, and then cooled down before it is used at the tap. This is highly inefficient. These factors contribute to the higher operating costs of conventional tank systems when compared to tankless alternatives. Additionally, tankless systems are more compact, freeing up valuable square footage.
Tankless systems come in both gas and electric varieties, but unless you live in a year-round warm climate, you will want to choose a gas-powered system. A tankless system heats water on-demand. You turn the faucet on and water is heated via high heat burners. Water is not stored in a tank and continually heated and re-heated. When a tankless system fails there is no worry of damage from flooding. Depending on the manufacturer, a tankless system can last 20 years or more.
Here at
All Trades
we specialize in tankless water heating systems. Contact us today for an easy, no-hassle, no-haggle quote. We will evaluate your home or business water heating needs and provide several options. Our licensed contractor are fully licensed and bonded. You can trust our work, it is fully guaranteed. We service Las Vegas, Henderson, Boulder City, and most parts of Clark County Nevada.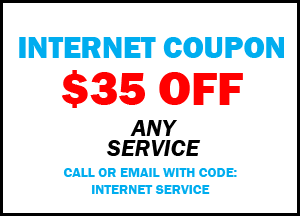 ← All Articles