The Internet Can't Teach You How To Be A Plumber
Avoid common pitfalls average homeowners face.
Posted 02:12 September 12, 2019
Last Updated 09:13 November 27, 2019
← All Articles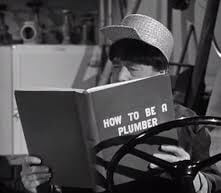 The internet is a powerful source of information. You can learn how to play the guitar from online videos and tutorials. You get fast, first-hand coverage of breaking news. You can stay in touch with those you love even if they are half-way around the globe. We need the internet and can't live without it. But it does have its limitations. If you're trying to become an expert plumber in a day so you can clear a blocked pipe in your home, you're probably wasting your time.
Some DIY projects by homeowners are very worthwhile, others are better left to the professionals. Home and especially commercial plumbing can be extremely complex. In these cases you should always hire a qualified professional.
Signs You Need Professional Drain Cleaning
Your drains have a smell.
Your drains should be odorless. If you notice a localized drain odor then you probably have drain build-up involving food, organic waste, or other drain-clogging debris. Drain build-up is a nasty problem that needs the attention of a professional.
You have low water pressure.
If your shower head or faucets don't work like they use to, then you're suffering from low water pressure. Low water pressure is usually due to natural build up inside the water fixture itself. The primary culprit: hard water. You can clean or change the fixture for as a temporary fix. The only long-term solution is installing a
water softener
.
Your drains run slow.
Drains that run slow are partially clogged. In time they will only get worse. Have your drains hydrojetted before your system becomes entirely blocked. It's also easier to clear a slow running drain versus a totally clogged drain. Putting off this repair only makes it more costly in the future.
Why You Should Call a Professional
So now you're asking yourself, "Do I really need to hire a professional to fix this?" If you're asking yourself this question, then the answer is yes!
As a homeowner, you probably have all the necessary tools to fix a partial clog. But to clean it right, to really clean it, you need to
hydrojet
the drain. Our professional plumbers have the experience and tools needed to fix your plumbing problems fast. You can sleep easy knowing the work was done right. All of our work is guaranteed.
All Trades services Las Vegas, Henderson, Boulder City, and most parts of Clark County, Nevada. Contact us for all of your plumbing needs.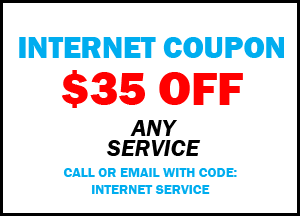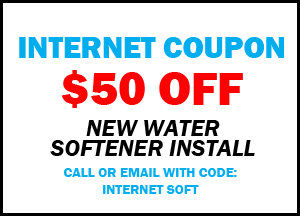 ← All Articles