Water Leak Detection in Las Vegas
Posted 06:00 July 30, 2018
Last Updated 04:26 September 20, 2018
← All Articles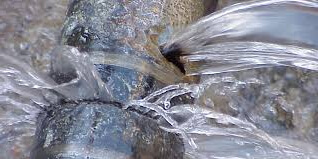 Hidden water leaks are silent killers in your home. If you ignore the problem it will only get worse over time. If you have a water leak, your best course of action is to find it and fix it before it causes extensive damage to your home.
Water leaks can damage your flooring, walls, or ceiling. They can damage inside or outside of your home. If you have a hidden water pipe somewhere and it ruptures, it's just a matter of time until it causes damage to your home.
Water leaks can also pose a health hazard. Water leaking in dark places will attract mold growth. Sometimes mold growth isn't visible. Mold can be hidden behind wallpaper, underneath carpeting, or hidden inside your home's walls. Hidden mold is very dangerous. Mold produces invisible spores and these spores are hazardous to human health. Health problems associated with airborne mold spores include asthma episodes, allergic reactions, irritations of the eye, nose and throat, sinus congestion, and other respiratory problems.
Don't ignore a water leak in your home.
Signs You Have A Water Leak In Your Home
Your water bill is higher than normal
If your water bill has been gradually increasing month-after-month, it's a classic telltale sign that you have a hidden water leak.
You hear water running
If you're in a room and hear the sound of water running, you have a hidden water leak. It's probably in the floor or walls of the room where you hear it.
Your floors or walls are wet or damp
This is visible evidence there is a water leak nearby. Property damage has already started. You should fix the problem before it gets worse and before mold starts growing.
You have low water pressure
It might be gradual at first, but if over time your home has lower and lower water pressure, that water is going somewhere. Water is usually leaking somewhere in your home.
You see mold
In this extreme case a water leak has been ignored. The home has property damage and mold spores pose a health risk. It's important to fix the problem as soon as possible.

What To Do When You Know You Have A Water Leak
Don't delay. If you have a water leak you need to find it and fix it before it causes more damage.
How To Find A Water Leak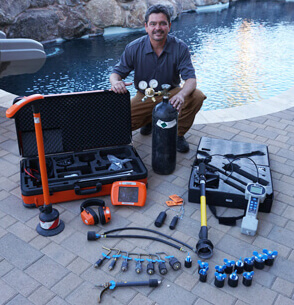 This is often the hardest part for homeowners. If you have a visible damp or wet spot the leak is nearby. But if you only know you have a water leak because your water bill has doubled, it is much harder to find the source of the leak. Most of your water pipes are either hidden or buried, so a visual inspection is almost impossible. You need a professional leak detection service.
The local Las Vegas company
All Leak Detection
are leak detection professionals. With their specialized equipment they can find hidden leaks in your walls, under the floor, buried underground, around your pool, anywhere. They offer 24/7 emergency service and they have a fast response time.
After your water leak is found the next step is repair. All Leak Detection will provide you with a simple and honest assessment. They can quickly repair your water leak with minimal damage and disruption to your home and property. Their work is fully guaranteed.
Contact
All Leak Detection
in Las Vegas today if you have a water leak. They service Las Vegas, Henderson, Boulder City, and most of Clark County, Nevada.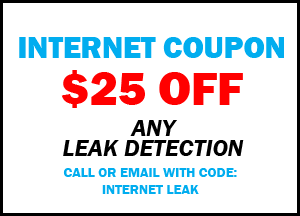 ← All Articles