Your Water Meter is not to Blame
High water bills are rarely caused by your water meter.
Posted 13:41 September 03, 2019
Last Updated 03:44 November 06, 2019
← All Articles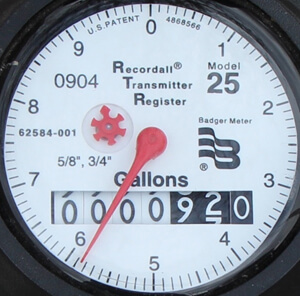 If you have a high water bill, it's normal to think you need to have a new water meter installed. It's a common thought most homeowners have. But more often than not, your water meter isn't the reason why your water bills are so high. The meter is only measuring your usage. The real problem, the vast majority of the time, is a water leak somewhere after the water meter.
Water bills also include various fees, taxes, and sometimes annual or semi-annual charges. The bill will not correlate exactly with your water usage.
As a water meter ages, it is actually likely to record less water usage, not more. Requesting a new meter from your water authority could actually increase your monthly water bill.
If you're looking to save money, try to keep your old water meter as long as possible. Reduce your water consumption. Install newer water efficient appliances throughout your home. Upgrade your plumbing fixtures with newer, lower flow fixtures. Most importantly, make sure your home water system doesn't have a water leak.
Water leaks
are the single biggest cause for abnormally high water bills. The professional plumbers here at All Trades are skilled in home and commercial
leak detection
. With our specialized equipment, we can find any leak around your home, business, spa, pool, or irrigation system. After we've found your leak, we'll present you with a simple, no-hassle, no-obligation quote for repairs. All Trades services Las Vegas, Henderson, Boulder City, and most parts of Clark County, Nevada. Contact us today if you suspect a water leak if running up your water bill.
Water leaks don't just cause high water bills. Over time they will cause damage to your home and property. It's a problem that only gets worse over time. Don't let a small problem grow into a huge homeowner headache.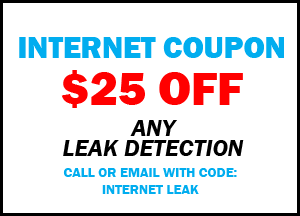 ← All Articles