Choose The Best Time To Replace Your HVAC Unit
Don't wait too long.
Posted 15:00 November 06, 2022
Last Updated 15:04 November 06, 2022
← All Articles
HVAC systems have a lifespan and they will eventually need to be replaced. Simple HVAC preventative maintenance helps extend your HVAC's lifespan. But if your system is old and needs continual repairs, it may be time to replace your unit. Hopefully you will replace your unit before it dies completely. Scheduling emergency HVAC service during a sweltering summer is expensive, as you need service during a period of peak demand. It's better to schedule your service when demand in low - in the winter.
Signs Your HVAC System Needs To Be Replaced
Your HVAC system is more than 15 years old.
The Department of Energy recommends replacing your HVAC system every 10 years for maximum efficiency. This is more related to energy usage than it is to HVAC lifespan. Newer HVAC units may last up to 15 years, and with good
HVAC preventative maintenance
they can last much longer.
Your HVAC unit requires constant repairs.
Once your HVAC unit starts needing constant repairs, it's a really good idea to consider upgrading your unit. Older systems beyond 15 years perform much poorer than newer efficient systems. Upgrading your HVAC unit saves not only on service calls, but also on energy usage. In some circumstances, a new unit can pay for itself via the electrical savings it achieves over the next 15 years.
Your home has heating and cooling problems.
This issue can manifest in many different ways. If some rooms are too hot or too cold when compared to others in the home - it's a sign your unit is reaching the end of its lifetime. Making sure your home has good insulation an no ductwork problems is imperative, as these problems can make it seem the HVAC unit is the culprit - when it's actually not.
Your home has poor indoor air quality.
When excessive dust begins accumulating around the house, or there is
high humidity or mold-like odors
, check your filter to make sure it isn't clogged. If this doesn't solve the issue then your HVAC unit may need to be replaced.
Your HVAC unit uses R-22 refrigerant.
As of January 1, 2020, production of R-22 refrigerant has been phased out. If your AC uses R-22 refrigerant, you can still use it, but you won't be able to refill it with R-22 refrigerant in the future. It will need to be replaced soon.
The best time of year to replace your HVAC system.
In southern Nevada, it's always best to replace your HVAC system during the off season. The middle of summer is the absolute worst time to get a new unit. Installers are always the busiest during the sweltering summer months.
Conclusion
The professional HVAC technicians and installers at All Trades are available for all of your HVAC needs. Whether it's a simple preventive maintenance or a fully new install - All Trades is here to help you. We service Las Vegas, Boulder City, Henderson, and most parts of Clark County Nevada.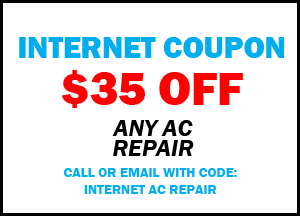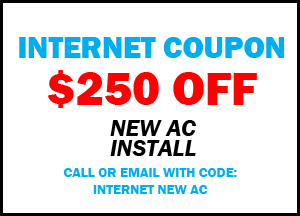 ← All Articles