Find and Repair a Slab Leak
Slab leaks only grow worse over time
Posted 00:00 October 04, 2018
Last Updated 01:00 November 14, 2018
← All Articles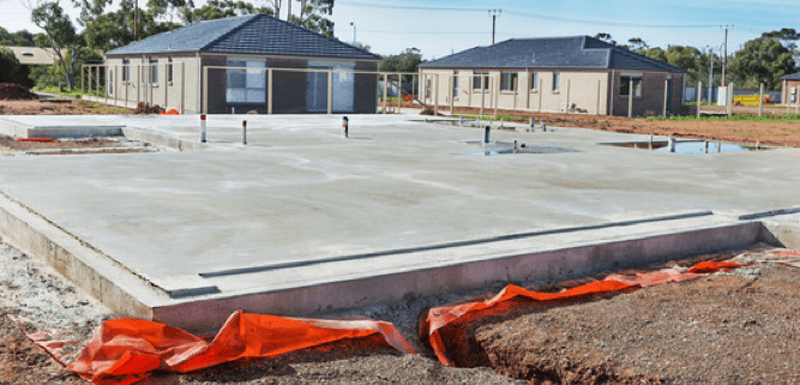 Most homes in the Las Vegas valley are built on concrete slab foundations. Home slabs are a single layer of concrete that are a few inches thick. In some valley homes, pressurized water pipes and sewer lines are installed under the foundation. The concrete for the slab is then poured over the top. These underground pipes can deteriorate over time. The result is a slab leak.
Slab leaks
are some of the hardest leaks to detect, find, and repair. Common symptoms include:
• A noticeable drop in water pressure.
• A spike in your water bill.
• Foundation cracks around the perimeter of your home.
• The sound of constant water running.
• Damp carpeting or other flooring.
• A musty smell of mold or mildew.
• A warm spot in the floor (a hot water line leak).
Slab leaks only get worse over time. The damage they cause to your home will keep increasing, day after day, month after month. It's very important to repair slab leaks as soon as you realize you have one.
However, detecting slab leaks and finding the source of the leak can be very challenging for the average homeowner. Detection requires specialized equipment and training.
After the source of the leak is found, repair is also difficult. The leak will be below your home's concrete slab. The slab will need to be cut into, the pipes repaired, and then new concrete poured over the top. Very few homeowners decided to undertake this type of repair themselves. The cost to repair will depend on factors such as:
• Extent of the problem
• Ease of access
• Whether the leak is from a water pipe or sewer line
All Leak Detection
in Las Vegas, Nevada are leak detection experts. They have the specialized equipment and experience necessary to quickly find and repair your slab leak. After they have found your leak you're presented with a simple, straightforward, no-hassle quote for repair. They can repair your water or sewer line, all with minimal disruption to your home and property. They service Las Vegas, Henderson, Boulder City, and most of Clark County Nevada. Right now they are offering a discount for new customers.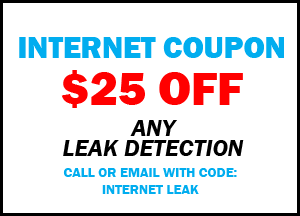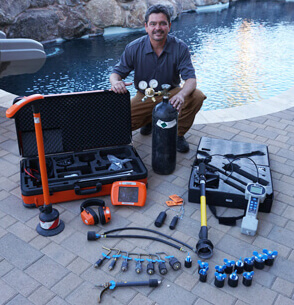 ← All Articles