Hot Water In The Toilet?
Here's what it means...
Posted 13:11 December 26, 2022
Last Updated 13:14 December 26, 2022
← All Articles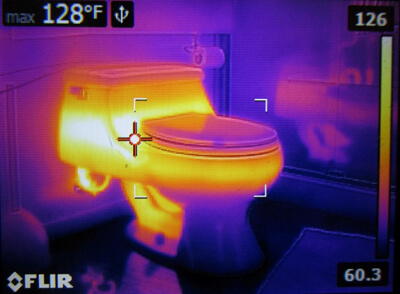 It is an odd issue, but it's one many homeowners face: the water inside your toilet bowl and toilet tank is hot. It may not be scalding hot, but it's warm enough to notice. Water in the toilet tank should not be warmer than room temperature. Oftentimes, the water is quite a bit cooler than room temperature. When hot water starts showing up in your toilet, it's not something that should be ignored. It's a clear cut sign that something is wrong somewhere in the toilet plumbing.
Common causes of hot water in the toilet
If this is a new home, then the simplest solution is the hot and cold water lines are crossed at the hot water heater. It's easy to test. If you turn on a cold water faucet and hot water comes out (and vice versa), your hot water heater lines are crossed. Shut off the water main, find the hot water heater, and reverse the lines.
If your toilet previously worked or ok but just started filling with hot water, it's likely a bad fill valve or a bad flapper. When either of these go bad they can allow hot water to get into your toilet tank. It happens slowly over time. Eventually, hot water will overtake the cold water while filling the toilet tank.
If the problem is the flapper, you may be able to replace it on your own. It the problem is the fill valve, it's a bit more complicated. You may want to
call a professional plumber
.
Keep in mind that lukewarm water in your tank is not the same as having it fill with hot water. The mixing valve is installed on toilets to prevent condensation. The valve causes water to be lukewarm. When there's a problem, the water becomes too hot because too much hot water is seeping into the toilet. There's an imbalance.
Is hot water bad for the toilet?
Hot water will not damage your toilet. It may seem a little weird to have hot toilet water, but it doesn't harm the plumbing or the toilet. However, hot water is an indication of a problem you should fix. It's a
toilet leak
, and leaks never go away. They only grow over time.
A hot water toilet leak consumes hot water. As a result, both your water bill and your heating bill will increase. Fixing it as soon as possible ensures you aren't paying for wasted water and wasted energy.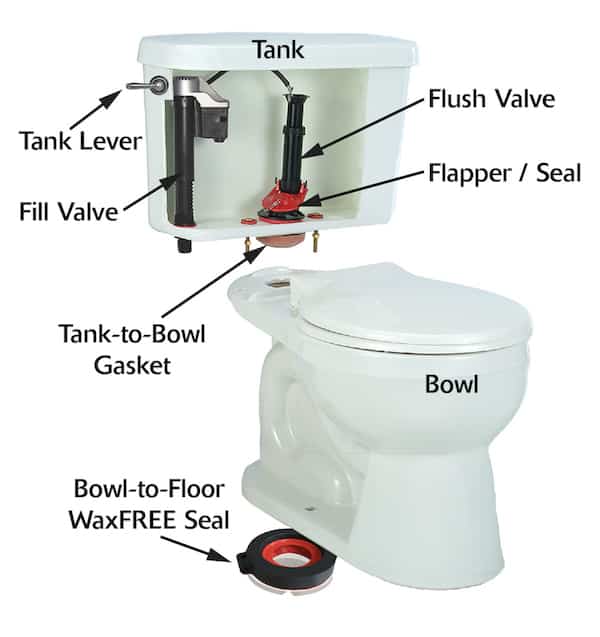 The professional plumbers here at All Trades are here to help you. We service Las Vegas, Henderson, Boulder City, and most parts of Clark County Nevada. We offer emergency and same day service in most cases. Contact us today to discuss your issue. You'll be glad you did.
← All Articles