How To Unclog A Toilet Without A Plunger
A simple process to clear your clogged toilet
Posted 15:10 March 29, 2019
Last Updated 05:31 May 09, 2019
← All Articles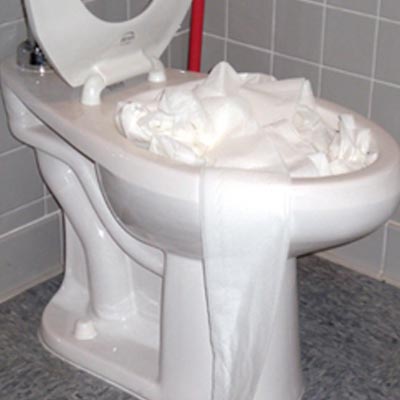 How do you unclog a toilet if you don't have a plunger?
There is a real and effective answer to that question. Yes, you can definitely
unclog a toilet
even if you don't have a plunger. This method works best with a toilet paper related clog. Next time you're in this situation, try this bathroom hack.
Take a deep breath (if the bathroom smells funky, do it outside), and calm down. You'll need to grab a few things to handle the backup and restore your toilet.
This technique works best for toilets that are not overflowing, because you will need to add liquid to the bowl. If your toilet is overflowing or it looks like it may, you can manually remove some of the water first. Let the bathroom games begin!
STEP 1:
Pour generous amounts of shampoo, liquid soap, laundry detergent, or dish soap into the clogged toilet. You can also cut up a bar of soap into little pieces and use that instead, but some form of liquid soap works best.
STEP 2:
Pour a gallon of very hot (simmering, not boiling) water into the bowl.
STEP 3:
Wait for a few minutes and watch. The water should disintegrate the toilet paper. The liquid soap should help it slide down the pipe. You might need to repeat steps 1 and 2 once or twice. You can also try using a wire hanger to gently push the clog down the pipe.
And if that doesn't work, you can always contact the licensed, bonded, and insured plumbers here at All Trades. We offer
hyrdo-jetting
and fast same-day service. We service Las Vegas, Boulder City, Henderson, and most parts of Clark County Nevada.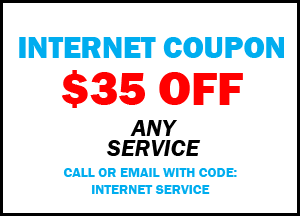 ← All Articles