The Benefits of Trenchless Pipe Repair
Trenchless pipe lining is cost effective
Posted 08:11 October 30, 2017
Last Updated 08:21 November 17, 2017
← All Articles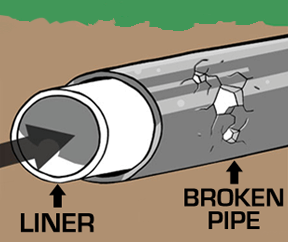 The way we handle pipeline repair has come a long way over the last 20 years. In the past, when a pipe burst you had only one option: dig it up and repair it. First you had to find the leak. You'd locate a candidate spot and dig up the yard. If you were wrong you'd dig again, and again, and again. Depending on the location of the break, this could result in serious excavation damage to your yard.
Today we can repair broken pipelines with far less site damage. This is especially important today, as home yards have become more and more complex and expensive. You've spent a lot of time and money on your beautiful yard and you don't want to see it dug up.
We at All Trades in Las Vegas, Nevada are
leak detection
specialists. We will pinpoint the source of your leak. If your leak is in your sewer main, you're an excellent candidate for trenchless pipeline repair.
Trenchless pipeline repair
, or cured-in-place pipe liners are a cost-effective method of pipeline repair. We can repair your existing pipeline with a superior material that is corrosion-resistant. It will last for decades. We can restore your sewer flow. If you have tree roots that are invading your pipes, we can clear your blockages and repair the damage done.
Trenchless pipelining has a smooth interior. There are no joints and repairs can be made around bends in your pipeline.

All of this is done with minimal disruption to your home. Trenchless pipe lining only requires a small entry and exit excavation point. Damage to your yard is minimized. Additionally, trenchless pipeline repair can often be completed faster than traditional
dig up and replace
repair methods.
When we're finished we inspect the new pipeline with a CCTV video feed and make sure your new pipeline will last for decades to come. The small entry and exit excavation points are easily repaired.
We at All Trades are trenchless pipeline specialists. We can save you time, money, and headache when it comes to repairing your broken sewer line. Contact us today and find out if you're a candidate for trenchless pipeline repair.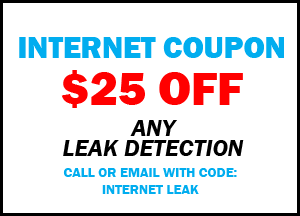 ← All Articles