Water Leak Detection in the Home
Find your hidden water leak
Posted 02:14 March 05, 2018
Last Updated 02:20 May 24, 2018
← All Articles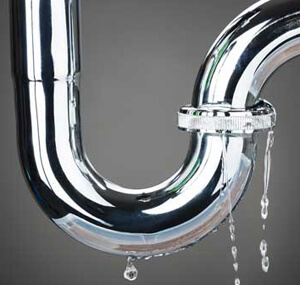 Year after year urban sprawl and population expansion results in an increase in water demand. Seasonal droughts and lower levels of rainfall only further compound the problem. It seems mankind is on a direct course with widespread water shortages in the near future.
Water conservation is more important than ever. It is the number one tool we have to combat coming water shortages. As a community, Las Vegas will be especially hard hit when we are dealing with water shortages.
Homeowners have additional incentives to fix water leaks. When left unattended, water leaks can cause substantial damage to the home. Small problems can quickly become bigger problems, snowballing into major headaches for the homeowner. Water leaks can lead to mold growth, a major health hazard. And finally, water leaks result in monthly water bills that are much higher than they should be.
If you suspect you have a water leak, don't put off having it fixed. The problem will not go away and it will not fix itself. The problem will only grow worse the longer you delay in fixing it.
It's not very hard to determine if you have a water leak. The symptoms are very obvious: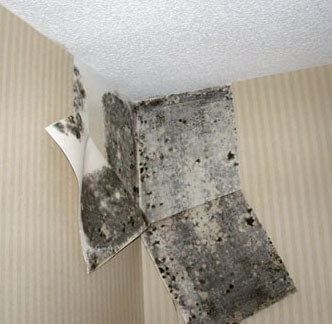 • Your water bill is increasing month after month.
• Water is pooling in areas it should not be: around the exterior of your home, around water fixtures, or other areas.
• Floors are warping, carpet is wet. Walls are damp.
• In extreme cases,
mold is visible
.
These are all indicators you have a water leak. Determining you have a water leak is the easy part. Finding and fixing it is much more complicated. Water leaks are rarely near where you see water. Leaks can run down pipes, along walls, or inside interior spaces. Water can exit at points far from the source of the leak, making identification difficult for the homeowner.
All Trades has specialized equipment that can
find and identify any water leak
, anywhere it may be hiding. Our professionals deal with water leaks day in and day out. We find the source of your problem and then offer you options for fixing it. We offer fast, same day service. Las Vegas, Henderson, Boulder City, and most of Clark County are all within our service area.
It's a good idea to have an annual or at least bi-annual
plumbing inspection
done in your home. Having a professional plumber examine all of your pipes, water fixtures, irrigation system, pool, spa, and other trouble points will provide peace of mind and catch any small problems right away. All Trades can do it the same time as your annual HVAC inspection, saving you time.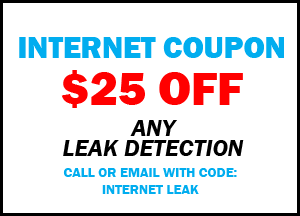 ← All Articles