3 Reasons You Need an Emergency Plumber
Posted 07:38 October 21, 2017
Last Updated 07:28 September 19, 2018
← All Articles
24 Hour Emergency Plumbing in Las Vegas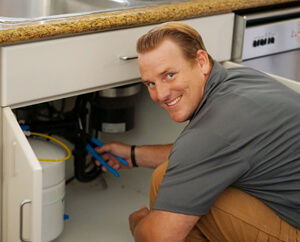 When you have a plumbing emergency, it's a real emergency. It's not something you can put off. You need help and you need it now. Something in your home has broken, and it needs immediate attention.
You need a professional
. But more importantly, you need an honest professional who offers quality service at an affordable price.
All Trades
in Las Vegas, Nevada is committed to you. We understand that when you have a plumbing emergency, it is a real emergency for you, and we treat it as such. We provide fast, honest, and affordable service. We fix your problem and restore your peace of mind.
When it comes to plumbing, a lot of time
you can do-it-yourself
. But sometimes a job is just too big. Here are a few examples of emergency services we provide:
#1 Major Flooding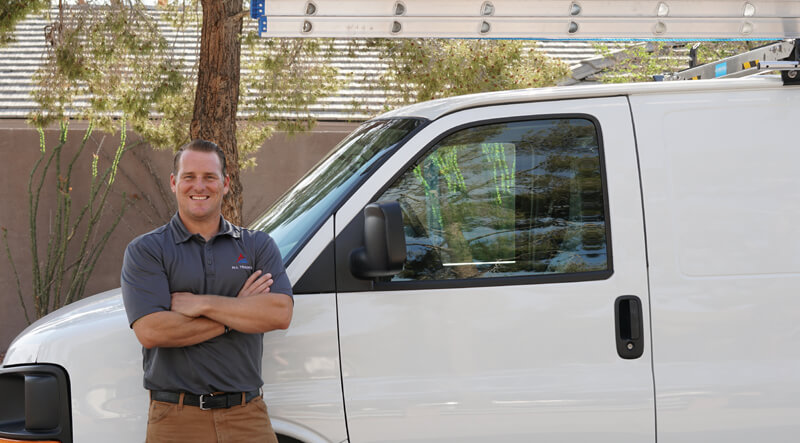 Flooding can happen from many causes: a
slab leak
, a hot water heater that fails, a sewer backup, a busted water pipe. No matter the cause, we can fix it and fix it fast. We provide water clean-up and offer restoration services. This isn't something you can put off, as water can damage your home fast.
#2 Freezing Showers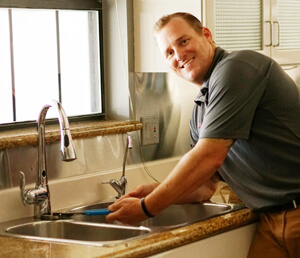 No one likes cold showers. When your hot water heater fails it puts stress on your entire home and family. We can fix your hot water heater fast and restore comfort to your home. If you've been thinking about upgrading to a
tankless hot water heater
(and never risk flooding your home again), now is a great time to do so. We are tankless hot water heater specialists.
#3 A Wet Yard
If you have wet spots around your yard it's one of three things: damage to your irrigation system, damage to your main water line, or damage to your septic line. In all three cases you need to repair it. If left unattended your yard could suffer increasingly more and more damage. Additionally, you're wasting water and will soon notice higher and higher water bills.
We are leak detection professionals. We will find your leak, excavate the area, and repair it. We also offer
trenchless pipe lining
, which can save you money.
Conclusion: We Are Plumbing Professionals
All Trades services Las Vegas, Henderson, Boulder City, and most of Clark County, Nevada. We know that when you have a plumbing emergency, you need it fixed fast. We are equipped to handle all of your plumbing, HVAC, and air conditioning needs. Honest, trustworthy, and affordable service are out primary goals. We know reputation is king and we are here to serve you.
← All Articles