3 Reasons to Upgrade to a Tankless Hot Water Heater
Endless hot water, save money, increased durability.
Posted 02:17 September 07, 2019
Last Updated 05:57 November 27, 2019
← All Articles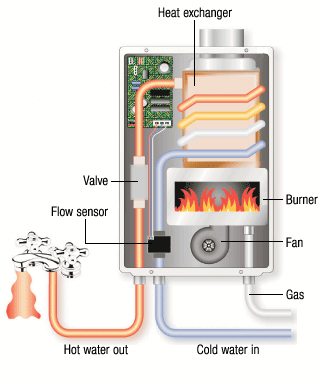 Hot water heaters are generally reliable, but they have their drawbacks. The average lifespan of a convention tank hot water heater is 10-15 years, depending on the model and how well you care for it. If you live in a household with many other people, you're likely familiar with the frustration of waiting your turn to take a shower only to find that there's no hot water left.
Tankless water heaters
solve this and other problems associated with conventional tank water heaters. Here are the three most common reasons why homeowners are choosing to go tankless:
1. You never run out of hot water
A tankless system supplies hot water on demand, as it is needed. Hot water isn't stored. There's no tank, so there's no danger of running out of hot water. Instead, a tankless system heats water as it flows through the unit, ensuring water comes out of taps and showers at your desired temperature. A typical gas-fired tankless unit will provide 2 to 5 gallons per minute. This is enough for an average household of four people, so long as there are not too many fixtures using hot water at the same time.
2. You save money in the long run
While the acquisition cost of a
tankless hot water heater
is greater than that of a conventional water heater, your initial investment will pay off. A tankless system is up to 25% - 50% more efficient, which helps reduce your monthly energy bill. What makes it more efficient? Without a tank, you're not paying to heat and reheat water 24 hours a day. Conventional systems suffer from
standby loss
. Tankless systems don't.
3. Tankless water heaters are more durable
A storage-tank water heater lasts between 10 and 15 years. By contrast, a tankless model can last 20 to 30 years, or even longer. Most of the parts in a tankless water heater are easily repaired or replaced. They require less maintenance and are an easy DIY project for many homeowners.
Conclusion
A tankless hot water heater provides reliable temperature control of your tap water while using significantly less energy. Interested in upgrading? Contact the professional plumbers here at All Trades for a no-hassle, no-obligation consultation and quote. We service Las Vegas, Henderson, Boulder City, and most parts of Clark County, Nevada.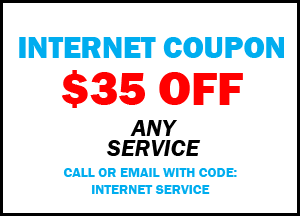 ← All Articles