Plumbing Leaks Waste Billions of Dollars a Year
As world water shortages grow, it's more important than ever to fix water leaks
Posted 06:51 February 06, 2018
Last Updated 06:56 April 16, 2018
← All Articles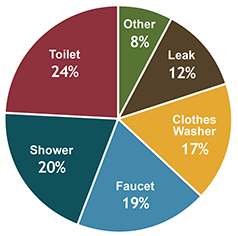 Source: Water Research Foundation,
Residential End Uses of Water, 2016
According to a 2016 EPA study,
Residential End Uses of Water
, American residential homes leak more than 775 billion gallons of water each year. An estimated 12% of all American residential water use to lost to water leaks. As global water shortages continue to grow it is more important than ever to make sure your home is leak-free.
The EPA estimates that a small percentage of homes are responsible for a large percentage of the leaks. When there is a leak and it is left unattended, it grows over time wasting more and more water. Aside from the water and monetary waste, water leaks can cause damage to your home and property. Water leaks can also threaten your family's health. Water leaks foster mold and mildew growth, further damaging your home and putting your family's health at risk.
Early Signs of a Water Leak
You probably have a pretty good idea of how much your monthly water bill should be. It won't vary very much, unless you have seasonal irrigation that uses more water during certain months. Keep track of your monthly water bill and usage. If it spikes for no reason, then a water leak is the likely culprit.
If you find water pooling around the perimeter of your home, it could be due to an irrigation or slab leak.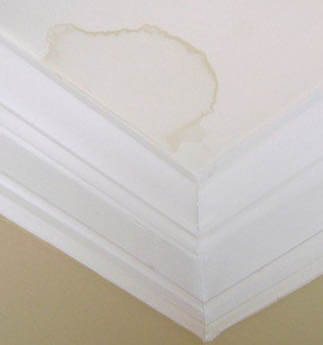 A water leak from the room above
Never ignore visible obvious signs, such as peeling, cracking, or stained paint, especially around wet rooms such as bathrooms, kitchens, or laundry rooms.
When You Know You Have A Water Leak, Fix It Immediately
Don't put off fixing a water leak. It will only grow worse over time and further damage your home and property. Small and simple leaks, like common ones found under kitchen or bathroom sinks are pretty easy for the do-it-yourself homeowner to fix. Other leaks can be hidden and difficult to near impossible to find without specialized equipment.
All Trades in Las Vegas specializes in finding hidden water and sewage leaks. We have highly trained professionals and the newest equipment. We can quickly find your hidden leaks and offer the best course of repair, all with minimal disruption to you and your home.
All Trades can repair all types of leaks
. We fix and repair
slab leaks
,
pool and spa leak
, and plumbing leaks of any kind. We service Las Vegas, Henderson, Boulder City, and most parts of Clark County, Nevada.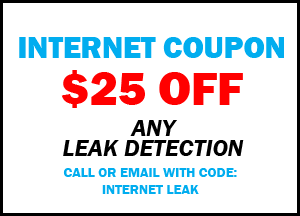 ← All Articles