The Future of Plumbing
The industry is constantly evolving
Posted 16:10 October 29, 2022
Last Updated 16:13 October 29, 2022
← All Articles
The plumbing industry is constantly changing, evolving, and improving. Advanced and new technologies are constantly developed, pushing the industry in new directions. Recent decades have seen numerous improvements to plumbing fixtures and appliances. Here are a few of the more recent and significant plumbing improvements.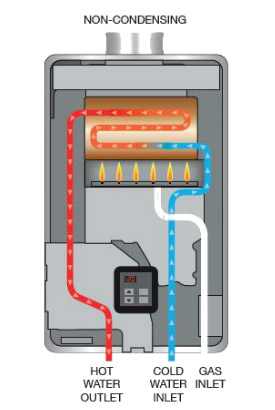 Tankless Water Heaters
Tankless water heaters
are becoming more popular in both residential and commercial applications. They heat water only when needed (on demand), which can save significant amounts of both energy and money. They take up less space than traditional water heaters, and have less risk of leaking. Additionally, they have a longer average lifespan than tank water heaters.
Better Materials
Nowadays, plumbing fixtures and pipes are made of better materials.
PEX piping
is becoming the standard because it is more flexible and durable than traditional copper piping. It can withstand higher temperatures and pressures, leading to a longer lifespan and better value for the consumer. Added insulation can help to protect pipes from freezing and bursting in the winter. Insulation of hot water lines keeps water hot from source to faucet.
Sensors and Automation
Sensors and automation are changing the way we live our lives. Used in commercial applications for years, residential home owners can now easily construct a
smart home
. Efficiency and convenience in one package, a smart home saves money and makes your home more comfortable.
Low-Flow Fixtures
Low-flow toilets, showerheads, and faucets are becoming more popular as people look for alternative ways to conserve water. These fixtures use less water while sacrificing minimal performance. In some jurisdictions, low-flow toilets and showerheads are required by municipal code.
Recycling Gray Wastewater
Another area where plumbing is changing is in the recycling of wastewater from sinks, showers, and laundry drains. This is especially important in drought stricken areas where water is scarce. New systems can recycle grey water to be used for irrigation, watering gardens, and flushing toilets. It's the ultimate water conservation trend.
Solar-Powered Water Heaters
Solar hot water heaters
are popular in southern US cities like Las Vegas. These systems use the sun's energy to heat water. They are used in both residential and commercial applications. Less costly than a full solar system, they can be a first step toward a more green home.
Summary
The plumbing industry is constantly evolving and improving. It can be a challen to keep up with all of the new technology. Each year, technology improves and our lives get better. The future of plumbing is brighter than ever. All Trades is here for all of your plumbing, electrical, and HVAC needs. We service Las Vegas, Henderson, Boulder City, and most of Clark County Nevada. Constct us today for all of your plumbing, electric, and HVAC needs. We offer emergency and same-day service.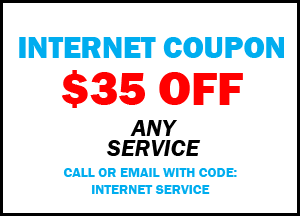 ← All Articles