The History of Air Conditioning
What we take for granted, was once only a dream.
Posted 06:01 May 01, 2020
Last Updated 04:02 December 06, 2020
← All Articles
July 17, 1902. 118 years ago.
New York City was a sweltering oven. At the time the city had public baths. They were overfilled with people trying to keep cool. Teddy Roosevelt was the President, and he famously rode his horse in a thunderstorm on this day just so he could cool down.
For several millennia humans knew how to keep warm in the winter. Keeping cool in the summer was something that eluded some of our greatest minds. Leonardo da Vinci worked on the problem to no avail. During the presidency of James Garfield (1881), naval engineers worked furiously to cool down the white house in an attempt to keep the ailing president alive. They failed.
On the second floor of a Brooklyn printing plant in the summer of 1902, a junior engineer from a furnace company figured out a new way to keep cool. He drafted blueprints for newfangled equipment that would temper the air. It was the first
air conditioner
. Sort of.
The building of the printing press company where Willis Carrier developed the first air conditioner. The picture on the left is circa 1940.
His name was Willis Carrier. His contraption blew air over water-filled pipes. It helped pull humidity out of the air. The printing plant needed to reduce the humidity. It was gumming up the pages running through their printing press. Within two decades entire industries were transformed. Air conditioners became commonplace for industrial applications. In 1931 the first window unit was invented. In the mid 1950s residential air conditioners became more common and regions that were previously too hot for habitation (
Las Vegas
, Phoenix) began to grow and expand. In the 1970s central air became standard in new homes. Around the same time half of all new automobiles sold had factory air conditioning.
Today we take air conditioning for granted. But in the not so distant past, it was only a dream.
Looking for a new HVAC unit? Contact All Trades today for the best rates on new central air systems. We service Las Vegas, Henderson, Boulder City, and most parts of Clark County, Nevada.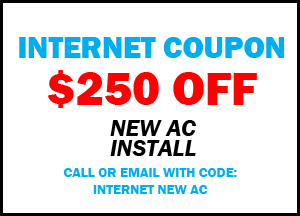 ← All Articles