The Importance of Getting A Plumbing Inspection Before Buying A New Home
A standard home inspection may not be enough.
Posted 23:52 April 15, 2023
Last Updated 23:52 April 15, 2023
← All Articles
Purchasing a new home is a significant investment, and it's crucial to ensure that you're making an informed decision. One often overlooked but critical aspect of a home inspection is the plumbing system. A
plumbing inspection
before buying a new home can provide valuable insights into the condition of the plumbing system, helping you avoid potential headaches and expenses down the road. In this article, we will explore in depth why it is essential to get a plumbing inspection before buying a new home.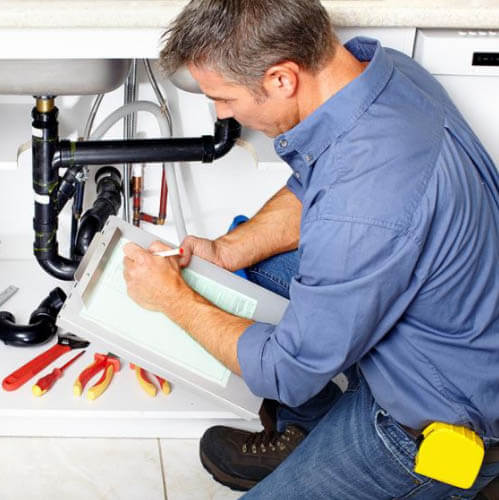 Identify Potential Plumbing Issues
A plumbing inspection carried out by a qualified plumber can help identify potential plumbing issues that may not be apparent to the untrained eye. Plumbing systems are complex and can have hidden problems, such as leaks, corroded pipes, faulty fixtures, and outdated plumbing materials. Identifying these issues before purchasing a home allows you to understand the true condition of the plumbing system and make informed decisions about any necessary repairs or upgrades.
Prevent Costly Repairs
Plumbing issues, if left unchecked, can result in costly repairs. For example, a hidden leak or a damaged pipe can cause water damage, mold growth, and structural damage over time, leading to expensive repairs and potential health hazards. A plumbing inspection can detect these issues early, allowing you to negotiate repairs or factor in potential costs when considering the purchase price of the home. This can potentially save you from unexpected expenses and financial strain in the future.
Evaluate Water Quality
The quality of the water in a home is crucial for the health and well-being of its occupants. A plumbing inspection can include water testing to evaluate the quality of the water supply in the home. Issues such as high levels of lead, bacteria, or other contaminants in the water can pose health risks, especially for vulnerable populations such as children, the elderly, or those with compromised immune systems. Identifying any water quality issues through a plumbing inspection can help you take necessary measures to ensure the safety of your household's water supply.
Check for Proper Drainage
Proper drainage is essential for a healthy plumbing system. A plumbing inspection can assess the drainage system of the home, including checking for clogged or slow-draining pipes, improper slope, or inadequate ventilation. Poor drainage can lead to backups, water damage, and other plumbing issues. Identifying and addressing any drainage issues before purchasing a home can help you
avoid potential future problems
and associated costs.
Verify Plumbing Code Compliance
Plumbing systems are subject to local building codes and regulations. A plumbing inspection can verify if the plumbing system in the home is compliant with local codes and regulations. Non-compliant plumbing systems may require costly repairs or upgrades to meet code requirements. Knowing the status of the plumbing system's compliance with local codes can help you avoid potential legal and financial issues in the future.
Assess Water Heater and Appliances
Water heaters and other appliances that are connected to the plumbing system, such as dishwashers, washing machines, and garbage disposals, can significantly impact the overall performance and efficiency of the plumbing system. A plumbing inspection can assess the condition and functionality of these appliances, including checking for leaks, proper installation, and maintenance. Identifying any issues with water heaters or other appliances can help you plan for potential repairs or replacements, and avoid unexpected costs after moving into the home.
Plan for Future Upgrades or Renovations
If you have plans for future upgrades or renovations in the home, a plumbing inspection can provide valuable information to help you plan for these projects. For example, if you're considering adding a bathroom or installing a new kitchen sink, a plumbing inspection can assess the feasibility of these projects and provide recommendations for necessary modifications or upgrades to the existing plumbing system. Having this information beforehand can help you budget for these future projects and avoid surprises during the renovation process.
Conclusion
A plumbing inspection before buying a new home is a crucial step in the home buying process. It can provide you with valuable information about the condition of the plumbing system, potential issues, compliance with local codes, water quality, and the functionality of appliances. By identifying any plumbing problems early, you can make informed decisions about the purchase price, negotiate repairs or upgrades, prevent costly repairs in the future, and ensure the safety and efficiency of your home's plumbing system.
← All Articles