Vent Cover Must Knows
HVAC vent covers serve important purposes
Posted 04:25 March 27, 2018
Last Updated 04:25 May 24, 2018
← All Articles
Few homeowners think about their home vent covers. They come in all shapes and sizes and can enhance (or detract from) the decor of your home. But vent covers can also have an impact on the overall health of your home. Here is what you need to know about your vent covers and how they impact your HVAC system.
Types
Your home has two types of vents: supply and return vents. Your
HVAC system
creates cool air, pushes it through your ducts and the cool air comes out from your supply vents. The room is cooled and warmer air exits through return vents.
Supply Vents
As their name implies, supply vents supply cold air to the room being cooled. They are usually located high in the room or in the ceiling. This allows for the most efficient room cooling, as cold air will naturally float and settle down. As it does, warmer air already in the room is also cooled. Supply vents should be well spaced and away from return vents, so cold air is not immediately recirculated from within the room.
Return Vents
Return vents are larger and more centrally located. Ideally every room should have one, but this is not always the case. They are usually located on an interior wall near the floor.
Return vents help regulate air pressure throughout the home. They help save on energy costs by drawing in air from your home and re-cooling it. It's easier on your HVAC system to re-cool inner home air than to cool hot exterior air.
Vent Grills and Covers
Vent covers have important functions. They maintain air flow to a room, and they can also remove impurities from the air. The come in a wide variety of styles to help blend in with each room's decor.
If you have a room that is seldom used, you can close the door to the room and close the supply vents. This will cut off cooling to the room and reduce your HVAC's energy usage.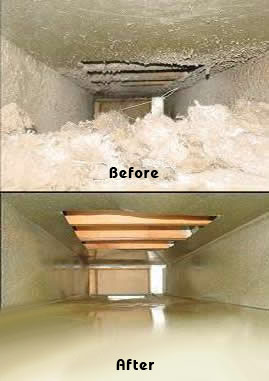 Duct and Vent Cleaning
Clear air vents are important for clean air quality within the home. You should have your ducts and vents cleaned professionally every few years. The average cost to clean vents and ducts is around $400. A thorough cleaning will
remove all bacteria, dust, and fungi
that build up in your duct work over time. Cleaning also helps your HVAC system work more efficiently.
Conclusion
All Trades can service and maintain all aspects of your home's HVAC system. We install new units, repair existing units,
clean ducts and vents
, and install new thermostats. We service Las Vegas, Henderson, Boulder City, and most parts of Clark County, Nevada. Contact us today for all your HVAC needs.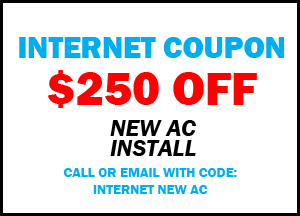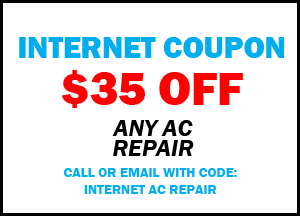 ← All Articles